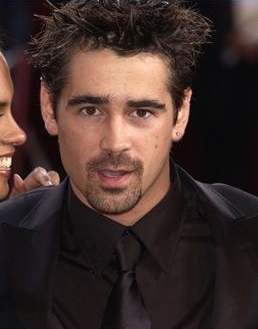 Colin arrived at the 2003 Academy Awards ceremony, dressed to kill in this elegant black on black tux, with a tres chic silk tie.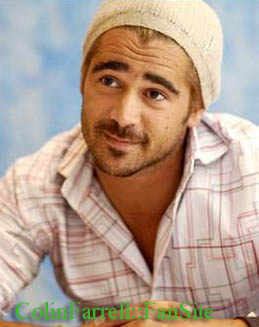 Geometric patterns are always a must, and topped off with his signature cream hoodie? It's perfection. (Note the blonde roots peering through, for his latest picture "Alexander").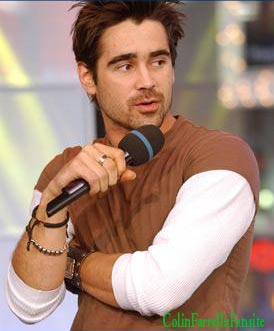 Layering a casual tee over a long-sleeved white shirt is always fashionable, particularly when it compliments a rich hair color.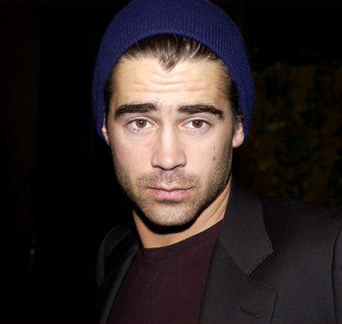 Okay, this one just makes me laugh, but for fashion sake, I had to add it. What guy in the right mind would ever mix navy blues and scarlet-maroons? Only Colin...and he pulls it off well too.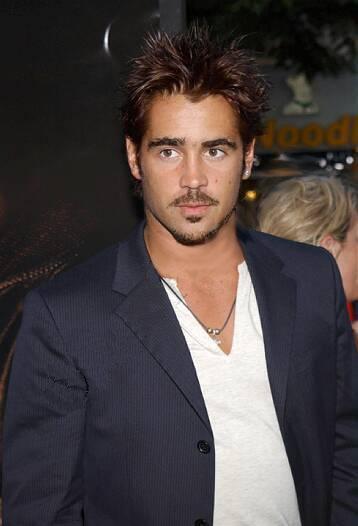 For the "SWAT" premiere, our man looks luscious sporting his Johnny Depp facial scruff.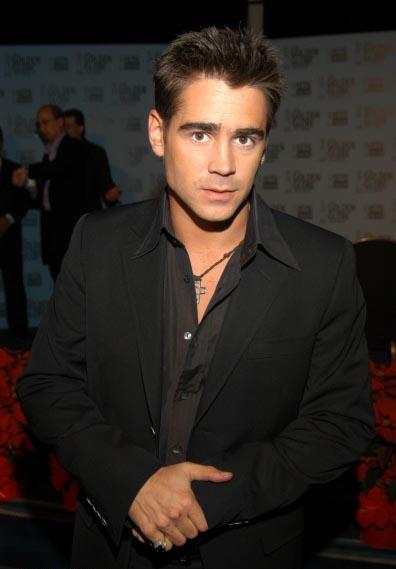 A little clean-cut for my taste, but still irresistably sexy. What can I say? Black suits the man.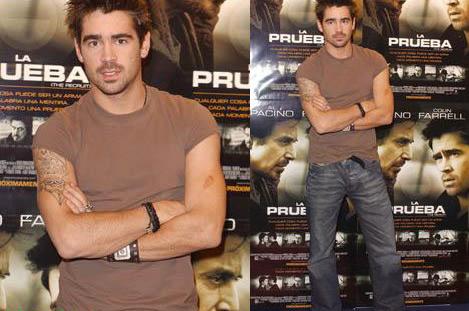 Ooooh, those arms. What were we talking about? Oh yeah...fashion. Pre-wrinkled jeans look hot on guys. Right? Right. Now back to those arms...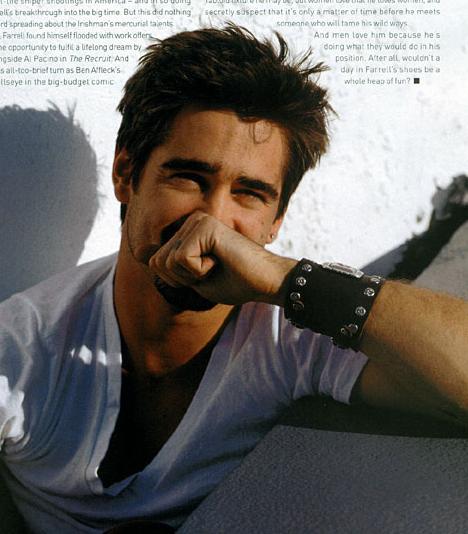 Admit it. You are SO hot for him right now.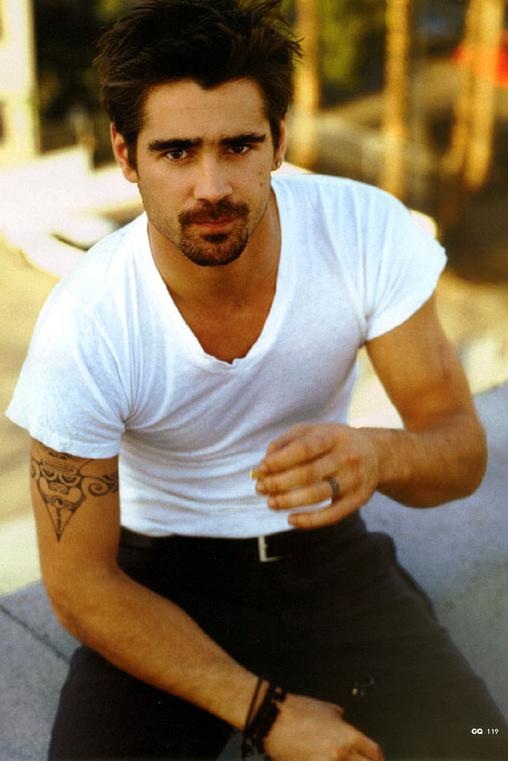 A white form-fitter with plain black pants may be simple...but pair it up with a few sexy tattoos and chunky bracelets, and you've got yourself a Hollywood stuuuud.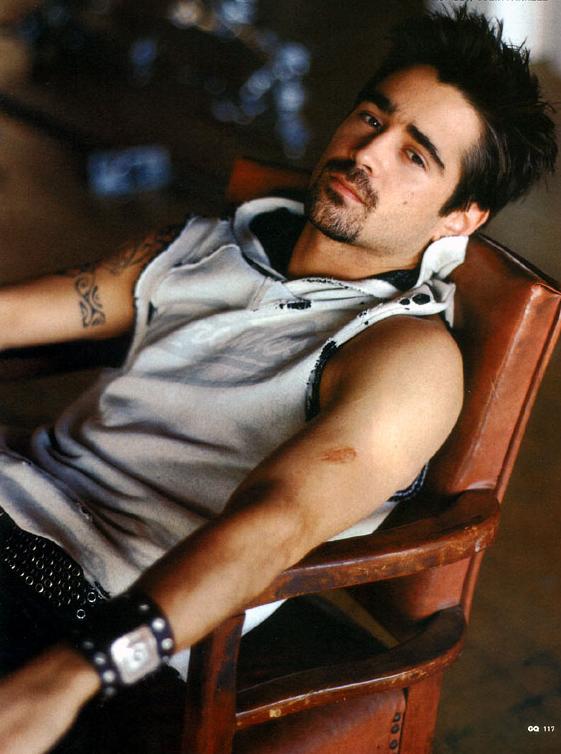 Who can resist the grunge-grey hoodie get-up? You can tell straight away that Colin's a real accessorizer. Check out the trendy wristband and studded belt.
More to Come Upon Request :-)