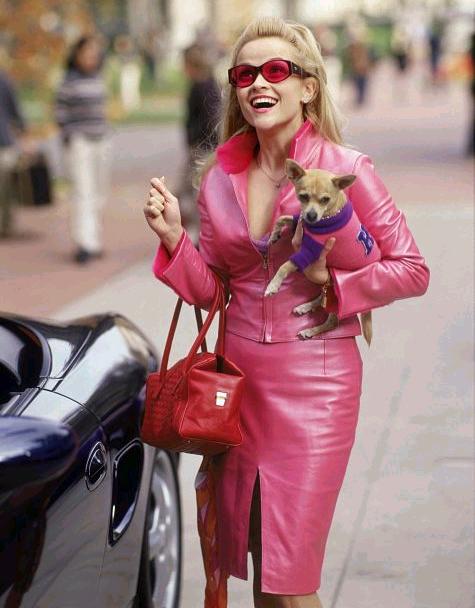 To survive this summer, it's *vital* we Beauty Boomers have a survivor's kit to make it through the day. Only the most important items can be stashed away for a good summer splurge, so keep these goodies handy! All Beauty Boomers' products have been tested and *BB* approved.

1) Tropical Sprite Remix ~ It's a hot summer day. You're at the beach, soaking up sun, scoping out topless hotties and all of a sudden: you're parched!! Never fear, for Tropical Sprite Remix is here. This tasty refreshing beverage will keep you going and hey, it's only 140 cal.
2) A Pink Loofah ~ Let's face it. Loofah's rock! They soak up soap suds (whew - say that ten times fast) really quick, and leave you feeling clean and refreshed.
3) Gillette Passion Venus Razor ~ Since summertime is all about wearing short skirts and bikinis, Beauty Boomers musn't neglect their razors. The new passion pink razor, from Gillette is a really cute way to keep legs smooth and hair-free.
4) A Cute Pair of Gym Shorts ~ Who can resist those soft, adorable terry clothe shorts going around? Their cute, comfy, and make awesome lounge wear!

5) For the Blonde Beauty Boomers: "Blonde" (a novel, by Joyce Carol Oates). This fantastic piece of literature is a nail-biting, late-night reading look, on the one and only, Marilyn Monroe. It's a great summer read!
6) For the Brunette Beauty Boomers: "Elvis and Me" (an autobiographical book by Priscilla Beaulieu Presley). This awesome fairy-tale-esque book tells the enchanting story of one young girl's romance with the King of Rock N' Roll. From being a lovesick teen, idolling over the most popular rock icon of their generation to marrying the man, himself! An excellent groupie story.
7) For the Blondes: "Legally Blonde" DVD. Well girls, we must freshen up for the sequel, coming out this July 2nd, 2003. Elle Woods is the definitive beauty boomer!
8) For the Brunettes: "Valley of the Dolls" DVD. A 1967 cult-classic that follows three beautiful women (two brunettes and a blonde) and their rise to fame. It's actually a sad, and very compelling story. Our props to Sharon Tate, Patty Duke, and Barbara Parkins (who deliver uncanny performances!).

9) Estee` Lauder Self-Tanner ~ Get the look, without the radiation. :) Self-tanning is the safest, most effective way to get that golden glow.
10) Burt's Bees Beeswax Lip Balm ~ Try a tube of heaven. The critically acclaimed *Burt's Bees* have a sensuous, lip-smoothing balm, for those summer-chaffed lips! Mwah!
11) Customized Thong ~ All you need is a cotton thong and some computer iron-on paper to custom-create your own unique undies! Slap on a picture of your Hollywood hottie, or perhaps a sassy slogan. Cute and affordable.
12) Cosmopolitan (or Cosmogirl) ~ What would summer be without the fun fashions of Elle, or the sexy tips of Cosmo? Spice up your reading with a new magazine subscription.