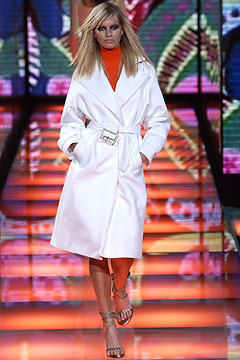 Use a flat-iron to create the straight jagged locks of Karolina Kurkova. Bold, emphasised eyes will finish the look. And a brightly colored, sleeveless turtleneck against a white coat make for a daytime dazzler.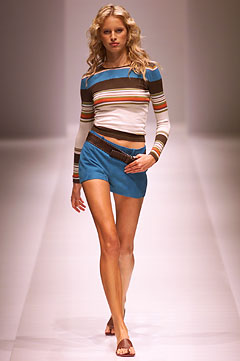 Karolina sports the crunchy curls for this summer suave`. Try a long-sleeved striped top, with matching color shorts. Note matching belt and shoes ( it evens the out-fit out).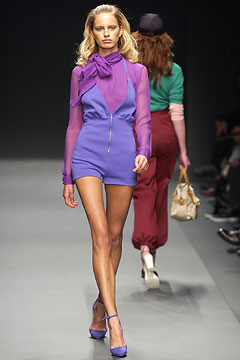 Be bright, be beautiful! Create an unforgettable evening out-fit by pairing together two bright monochramatic shades. We're loving Karolina's matching jumper and shoes. Though a pair of brightly colored pumps may seem impractical, you'll find adding your own unique pair will match with more than you thought.